Conversion Rate Optimization eBook
Get the updated 2018 Conversion Rate Optimization eBook Guide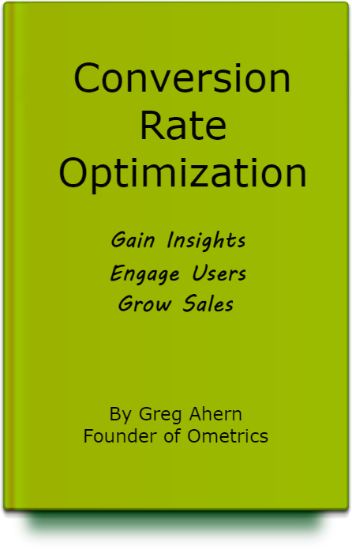 Visitors will leave your web site or landing page within seconds unless you give them a compelling reason to stay. You must show them what action to take.
This guide will help you understand how website and landing page design and testing techniques can optimize your pages to get the highest conversion rate.
Learn how to convert more visitors into sales!
This conversion rate optimization guide will help you increase conversions on web sites and landing pages so you can lower the cost per acquisition of your downloads, leads and sales. Here are the contents:
What is Conversion Rate Optimization?
What are the benefits?
Leave your ego at the door
Determining your baseline metrics and KPIs
What is a good conversion rate?


Figuring Out Where to Start


Why do I need a landing page?
Long format landing page vs. short format
Video landing pages
Landing pages and email nurturing


Website Conversion Rate Optimization
Website conversion optimization testing process
Three phases to conversion rate optimization


Micro Site Conversion Rate Optimization
Conversion Rate Optimization Page Elements
Title
Sub title
First sentence and benefits
Call-to-Action (CTA) buttons
Building trust
Mobile and desktop design considerations
Your copy must focus on only one action
Action words and subject lines
Reduce risk
Make job easier
Fonts
Form length
Left vs. right form presentation
Five ways to present a form
Thank you pages


Engaging Users with Feedback and Surveys
What to ask and how to ask it


A/B and split testing theory and statistical confidence made simple
Testing goals
Factors that affect your test


Heat maps
Form Metrics
Funnel Metrics
Chat